Ancient Tree Forum (ATF)
By Harry Green
I think most of us who attended the Worcs BRC Annual Meeting on 18th March 2000 were fascinated by guest-speaker Keith Alexander's talk on Life in Old Trees. Keith spoke mainly as an entomologist who in actively involved with the ATF, an organisation which has done much in recent years to highlight the ecological, historical and conservation importance of old trees. Readers may be interested to read the following information about this Forum:
ANCIENT TREE FORUM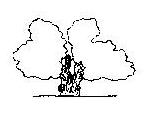 ENHANCING THE MANAGEMENT OF ANCIENT TREES
Purposes
| | |
| --- | --- |
| | To promote the protection and preservation of ancient trees, and their associated wildlife, for the benefit of the public. |
| | To promote study and research in the biology, ecology and conservation of ancient trees and their associated wildlife and to develop the best techniques for their conservation. |
| | To publish and disseminate information on ancient trees and their associated wildlife, and on techniques for their management and conservation. |
| | To foster understanding and appreciation of the biological, cultural, historic, and aesthetic value of ancient trees. |
Membership
Those actively involved in the conservation of ancient trees - managers or advisers
Activities
| | |
| --- | --- |
| | Regular visits to sites with ancient trees to see and discuss management with a view to increasing the knowledge and experience of the host and members alike. |
| | Regular circular, Ancient Tree Bulletin Board, to keep members in touch with latest developments, for members to share views, and provide news of site visits. |
| | Promotion of occasional publications on the conservation management of ancient trees. |
The Ancient Tree Forum is a Company Limited by Guarantee and is registered as a Charity under registration number 1071012.
The AFT has recently established a new address and contact point with the Woodland Trust, Autumn Park, Dysart Road, Grantham, Lincs., NG31 6LL.
Although actual membership of the ATF is intended for those people actually working with old trees there is now a new web site where anyone can find out about its activities. Log on to www.woodland-trust.org.uk/ancient-tree-forum.
Triple boled maple girth, 15 ft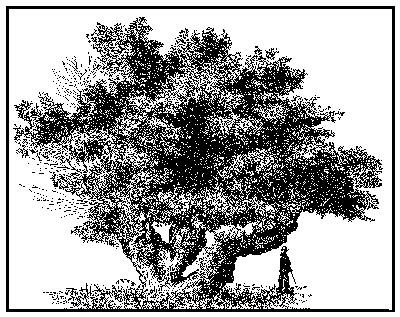 Drawings from Transactions of Worcestershire Naturalists' Club 1897-1899