Worcestershire Record No. 21 April 2007 pp. 15-16
KEMERTON CUTTINGS
APRIL 2006 – SEPTEMBER 2006
John Clarke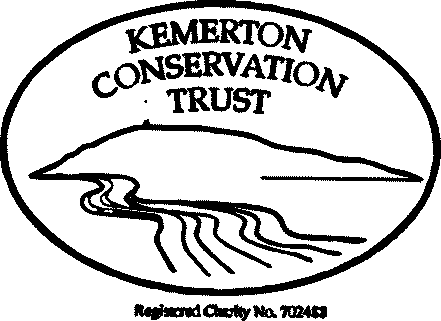 Kemerton Lake
The water levels at the lake remained low after the dry winter and by autumn large areas had dried out, together with the lagoon. It is now more than four years since the lake filled to capacity.
April
20 Pochard present on 1st; two Chiffchaff, two Blackcap, one Willow Warbler and two Shelduck were recorded on the 3rd; 13 Shoveler, five Snipe and a Little Ringed Plover were there on the 4th . six Gadwall, a pair of Shelduck, two Shoveler, a Common Sandpiper, two Redshank and 40 Sand Martin were seen on the 7th. ten Snipe and 34 Tufted Duck were there on 13th; two Cuckoo and a Yellow Wagtail on the 15th. three Yellow Wagtail and two Common Tern on the 16th. Hirundines were busy on the 19th with c60 Sand Martin, c40 House Martin and 25 Swallow present. Both Sedge and Reed Warbler were singing on 29th.
May
The 1st saw Lesser Whitethroat, Cuckoo and more Reed Warblers – numbers of pairs estimated at 43 this year. Reed Bunting rose to eight Pairs. Four Dunlin and a Common Sandpiper were recorded on the 3rd. A pair of Shelduck were there on 5th – no reports of young this year. Also on the 5th two Curlew, one Little Ringed Plover, one Dunlin and, to our great excitement, a Marsh Harrier also seen by observers on the 6th and by another observer on 8th. Also on 6th a Peregrine and two Greenshank. The 8th saw another Yellow Wagtail, four Redshank, five Ruddy Duck, a Dunlin, and two Little Ringed Plover. A Hobby was hunting on the 9th and on the 10th two Oystercatcher, eight Little Grebe and a Clouded Yellow butterfly were seen. On the 14th two Ringed Plover and a Little Ringed Plover were present – also on that day, four Redshank (two pairs bred this year), three Shelduck and five Hobby. On the 22nd a Pochard was seen with five young.
June
The Pochard still had four young on the 6th and a Sparrowhawk was hunting. Pochard with four young were again recorded on the 11th, two Little Ringed Plover were also present (did a pair attempt breeding?). Attempts to 'persuade' Canada Goose not to breed at the lake were successful but Greylag slipped through – there were 29 present on the 20th and see also July. Also on the 20th a Pochard was seen with five young (was this a second pair?), two Oystercatcher, c.75 Lapwing (thought to be the post-fledging flock from the Carrant Catchment Area (including Kemerton Lake), Lesser Whitethroat, Coal Tit with four young, two Hobby, Little Grebe with two young, Ruddy duck pairs with four, three and one young respectively, Kestrel with two young and Redshank with four young. On the 25th two Hobby, two Teal and a Pochard with five young were seen.
July
7th saw a pair of Redshank +3 young, a Pochard +3, four pairs of Greylag +18 (!!), Little Grebe pairs +3, and +2. A juvenile Goosander was recorded on the 16th and a Little Egret on the 18th. A Green Sandpiper and 90 Lapwing were noted on the 22nd. On the 27th recorders found a Black-tailed Godwit, three Green Sandpiper, two Common Sandpiper and a pair of Oystercatcher with young.
August
On the 2nd five Black-tailed Godwit were noted – also a Little Ringed Plover. On the 3rd three Black-tailed Godwit, three Snipe and a Clouded Yellow Butterfly were seen. On the 4th a Muntjac with fawn and a Stoat were recorded. By the 8th the Oystercatchers were down to one young, three Stock Dove and a Common Tern were also seen. two Shoveler were there on the 18th. Around 90 Lapwing were there on 6th, a Common Tern and a Common Sandpiper on the 9th. A Greenshank was there on the 13th, two Green Sandpiper, two Common Sandpiper, five Shoveler and 14 Teal on the 20th. On the 27th Garden Warbler, Willow Warbler and Raven were present. Whinchat, Common Sandpiper, 15 Little Grebe and a Barnacle Goose were recorded on the 31st
September
On the 6th a Dunlin was feeding near a Pectoral Sandpiper. The latter stayed overnight, despite a goose shoot that evening.
On the 7th there were three Ravens, now common visitors to the site and surrounding fields. 10 Black Terns were feeding on the 14th while goose numbers had risen to c30 Greylag and c50 Canada Goose. On the 21st a Hobby was hunting and ten Wigeon were present.
Elsewhere near Kemerton
Last record of wintering Hawfinch was of a pair on a bird table in a garden at Kemerton on 8th April. On 10th a Buzzard was watched eating a large, white chicken in a field at Westmancote..
Swift bred in a nest-box in Kemerton. Barn Owl laid eggs but failed to hatch them at Kemerton.
On 3rd May a Red Kite was watched circling then landing in a tree at Kemerton. Later in the year – on 21st September - a pair was seen for some time around fields near Bredons Norton.
A Water Shrew bred in a dry-stone wall in Kemerton.
Members of Worcestershire Biological Recording Group visited the lake twice, focussing on the mining bee colonies. A report on the habitat trials and what has been found to date is expected in the next six months. At various times Kemerton Conservation Trust invited local experts to carry out specific surveys of plants, birds and dragonflies. Elsewhere, a local resident collected sightings of Glow Worm above Westmancote. The Trust is grateful for all their help and expertise and wishes to thank contributors to the logs in the hides.
The permissive path and the East Hide will close on October 1st. It is expected to re-open on April 1st as usual.