Worcestershire Record No. 18 April 2005 p. 19
WORCESTERSHIRE ANCIENT TREE REGISTER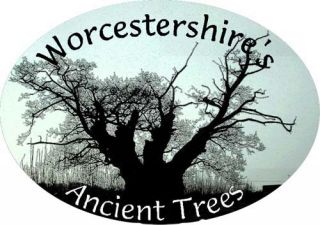 Harry Green
In 2004 we published several articles about progress in ancient tree recording. In the November issue there was a complete list of records to that date, and in April there was a progress report and notes on highlights in the Worcestershire World of Ancient Trees!
The main point of this note is to encourage you to keep on recording or, even better, to start recording now! There has been a steady trickle of records over the winter but we know there is still a lot to do, especially west of the River Severn. We have heard of an important initiative to record all the old trees in the parish of Wichenford and Jane Field has written a preliminary local report. They discovered and mapped 200 oak, 52 ash and 11 lime pollards mainly in hedgerows. I very much hope that these can be measured and photographed in the near future. I get the impression that the area between Great Witley in the north, the River Teme in the south, the West Worcestershire Hills in the west and the River Severn in the east is rich in old trees. We have already recorded some in this area but further investigation would be useful.
Would any reader like to work through part of this area (other than Wichenford) and systematically record the trees? One convenient way of recording your results is to do so by email. On request I can supply the forms via email and after completing the forms you can email it directly to the Holder of the Register John Tilt. A digital picture can be sent at the same time but please reduce to a file size of less than 200KB otherwise it takes an age to download for those of us not on broadband. Alternatively we are happy to supply paper forms. You can obtain them from the WBRC Office or from me – contact details on page 2.